ACCESS: Top Secret
Senior Member
Joined

Dec 16, 2010
Messages

1,841
Reaction score

652
When the Germans realised they needed self-propelled artillery (as opposed to Assault guns) to keep up with the Panzers, their initial efforts involved conversions of various captured vehicles to carry artillery along with the creation of three interim conversions based on tanks already in German Service, the 15cm sIG 33 (Sf) auf Panzerkampfwagen 38(t) 'Grille' (Cricket), based on the Panzer 38(t), the Sd.kfz 165 'Hummel' (Bumblebee) based on the same hull used for the Sd. Kfz. 164 'Nashorn' (Rhino) tank destroyer and the Sd.Kfz. 124 'Wespe' (Wasp) based on the Panzer II chassis.
These vehicles were all considered stopgaps pending the design of a purpose built self-propelled artillery vehicle. This would have to meet the following criteria:
1. Ability to match the cross country mobility of existing tanks.
2. Ability to change position and re-engage quickly
3. The gun to be carried in a turret with 360 degree rotation
4. The turret was to be removeable and capable of being used independantly of the carrier.
Two vehicles were proposed to replace the Hummel and Wespe respectively, these were designated the Heuschrecke (Grasshopper) 10 & 15. The latter vehicle which would have been based on the Panther chassis and carried a 15cm weapon never left the drawing board, however prototypes were built of the vehicle intended to carry the 10cm weapon.
This vehicle did mount the gun in a fully rotatble turret and being self-propelled artillery did not carry any secondary armament beyond small arms for the crew. To allow the turret to be dismounted a special crane was mounted to the rear of the vehicle.
Testing showed that the vehicle did meet the criteria, but due to the complexities of production and disagreements over just what the carrier portion of the weapon was to be based on led to it never entering series production.
One vehicle survives and is on display in the United States at the Fort Sill Artillery Museum.
Tanks Encyclopedia: Heuschrecke 10
The "Grasshopper" was designated a weapon carrier (waffenträger) and not a self-propelled artillery gun because of its removable turret.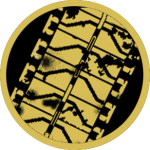 tanks-encyclopedia.com
Weapons and Warfare:
Heuschrecke 10
https://weaponsandwarfare.com/2020/08/22/heuschrecke/
Last edited: