I'm dissatisfied, which means, I exist.
Joined

May 30, 2013
Messages

1,772
Reaction score

1,444
Website
Hello! I'm currently searching the data about this little guy: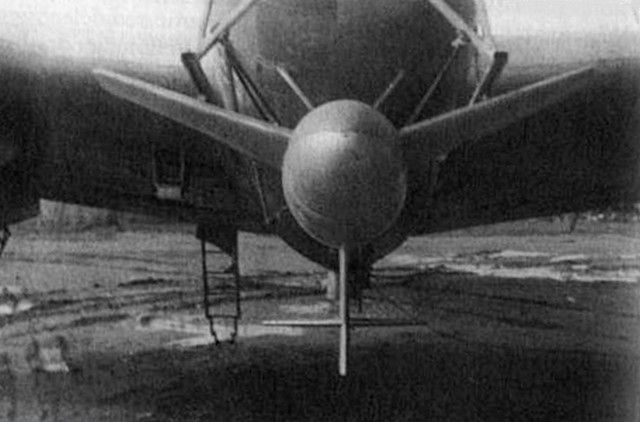 This is BHT-38 (Bombe Hurel-Turck) radio-controlled glide bomb, designed for French military shortly before World War 2. It was supposed to have a weight about 160 kg. Some examples were tested in 1940, but Fall of the France paused the development (albeit it seems that French engineers, who worked on BHT-38, suspected that Germans stole their ideas to use in German guided bombs). After the liberation, works on the bomb resumed, but after several tests in 1945 it became obvious that it became obsolete, and so the project was discontinued.
Does anyone have any additional information about this weapon? I firstly found mention about BHT-38 in "The True Beginnings of French Astronautics 1938-1959" by P. Jung. The bomb is also mentioned in "LeO-45, Amiot-350 et autres B4, de Jean Danel et Raymond Cuny". And, there are several websites and forums where I managed to find some additional photos of the bomb itself and carrier planes:
https://www.39-45.org/viewtopic.php?f=65&t=48759
http://aviateurs.e-monsite.com/pages/de-1939-a-1945/evasions-du-so-90.html
I'm trying to find any additional information about that weapon, particularly about its radio guidance system.
P.S. It seems that the bomb existed in at least two versions - the stub-nose one (which is on the above picture), and the one with Pitot tube: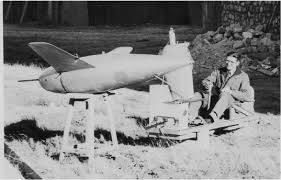 I suspect that the latter is the 1945 version, because it is also presented in that configuration on the illustration in "LeO-45, Amiot-350 et autres B4":