I'd think these are the Afghan staff and families, not the people running along the runway. They must be very relieved. We will need locals for the forceable future, so I hope we don't send them back or something equally dumb….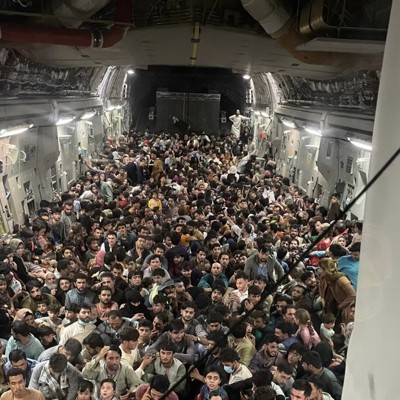 The Air Force evacuation flight from Kabul to Qatar came near the record for most people ever flown in the Boeing airlifter.

www.defenseone.com
Turns out it was 640 people. Most were cleared to go, but a bunch helped themselves onboard through the back ramp. The crew decided to just roll with it instead of going through and weeding the extra passengers out.