ACCESS: Top Secret
Top Contributor
Senior Member
Joined

Jun 11, 2014
Messages

1,117
Reaction score

838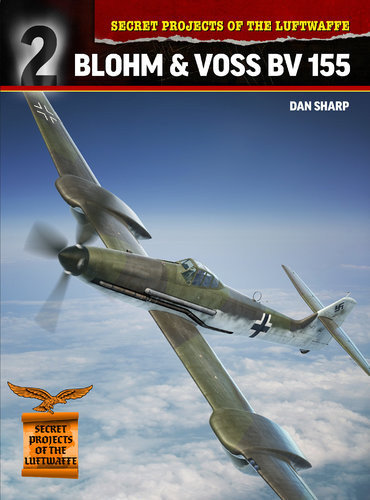 Secret Projects of the Luftwaffe: Blohm & Voss BV 155
by Dan Sharp
Cover art: Gino Marcomini
Profile artworks: Thierry Vallet
Pages: 116
Price: £12.99 / $19.99
Format: Softback 248 x 184mm
Availability: December 2019
Pre-order:
https://www.mortonsbooks.co.uk/product/view/productCode/15026
The story of the Messerschmitt Bf 109's most radical development, the Blohm & Voss BV 155, began in early 1942 as German planners considered the likelihood of America operating high-altitude bombers over occupied Europe. It was decided that a re-engined Bf 109 with extended wings, a wide-track undercarriage and a pressure cabin could meet this threat and the type was designated Me 155. A complex and challenging period of development followed, with Messerschmitt's high-altitude fighter going through numerous iterations before manpower shortages and the urgent need to prepare the Me 262 for series production compelled the company to seek outside help.
Hamburg-based Blohm & Voss stepped in and the project became the BV 155. Despite a steep technological learning curve, official indifference and a fraught relationship with Messerschmitt, Blohm & Voss succeeded in building and flying a prototype just over a year after taking on the project. Using original wartime documents, author Dan Sharp explains and explores the history of this fascinating and unusual branch of the Bf 109 fighter family.
Last edited: