All hail the God of Frustration!!!
Staff member
Senior Member
Joined

15 April 2006
Messages

6,312
Reaction score

7,100
Website
Folks,
I recently stumbled across some references of a supposed projected German E-50 APC/IFV varient - the Schützenpanzer BÜFFEL (see bottom drawing):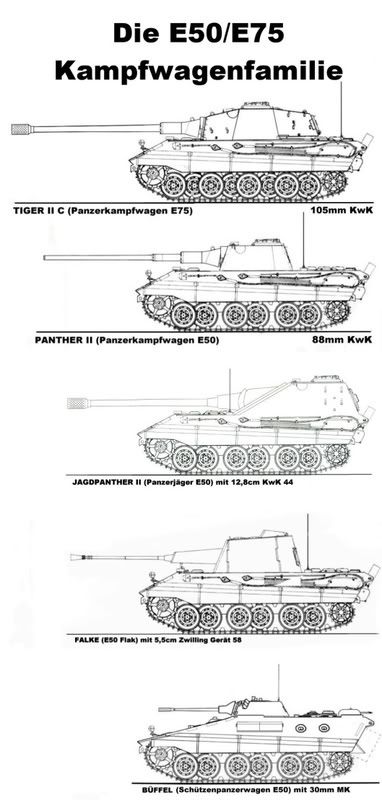 Does anyone know if this was a real proposal or simply a post war fictional creation? If real, does anyone have details?
here are also some nice models of it here:
http://www.nast-sonderfahrzeuge.de/fotosammlung/thumbnails.php?album=35
Regards,
Greg