Hi All!!
I see there's some faces here from the What-If modelers site too!! Well I don't quite know where to start. Ilove what-if modeling and my profile work has grown out of that. Most of the ideas are completely off the wall but I hope you'll enjoy them!!
So today I bring you the Skyhawks of France! We'll all just pretend that this was a good idea and cut right to the mustard so to speak!
1. Flottille 17F '70s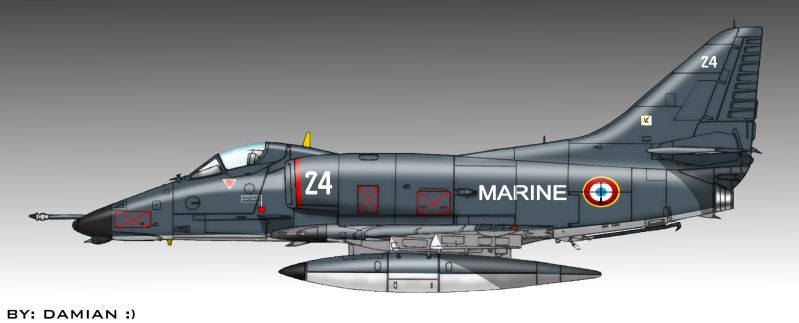 2. Flottile 11F '90s
3. EC-2/3 Champagne '68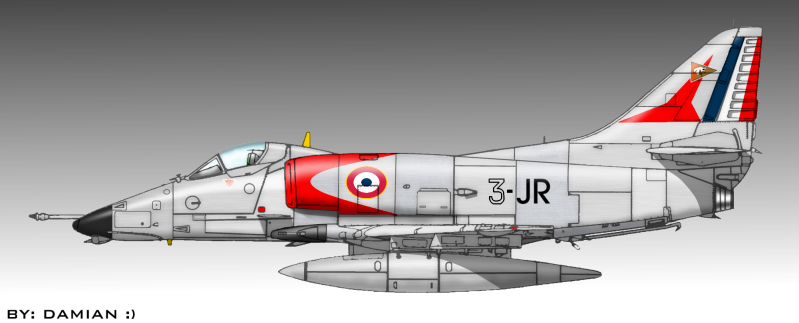 4. EC-2/3 Champagne '72
5. EC-2/7 Argonne '89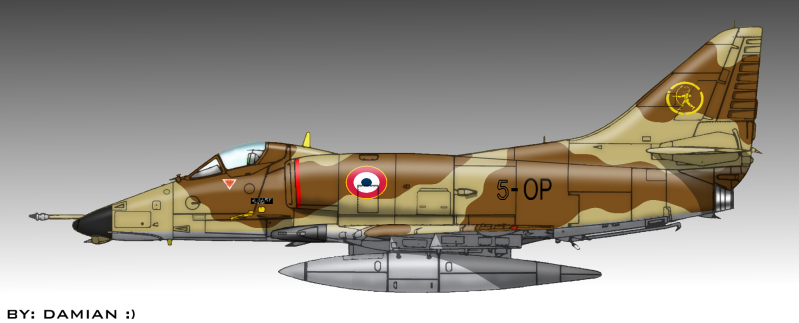 6. EC-01/012 Cambresis '78
There you go! I hope I've got them right and I hope you enjoy them!!
D