ACCESS: Top Secret
Senior Member
Joined

Nov 2, 2009
Messages

638
Reaction score

291
The mission concept first. (Thanks for the link, Scott.)
https://ntrs.nasa.gov/search.jsp?R=19650076423
This was presented at the American Astronautical Society Symposium on the Exploration of Mars, Denver Colorado, June 6-7, 1963.
This concept art was in the S volume of the World Book Encyclopedia we had when I was growing up (mid-1960s) so I saw it quite a bit in my younger years. I got to thinking about this concept again not long ago and was surprised to find (at first) nothing on it in my web searches. Orionblamblam and Michael Van helped point me in the right direction - Thanks. The first hit on the art I was looking for was found here
http://dreamsofspace.blogspot.com/2012/08/prudentials-guide-to-outer-space-future.html
which has a lot of vintage space art on it. The rest of the images were found at these sites
https://forum.nasaspaceflight.com/index.php?topic=45363.0
and
and that second one looks like it will become a major timesink for me - lots of interesting information. Now that I have this concept art I might try doing a painting of this thing.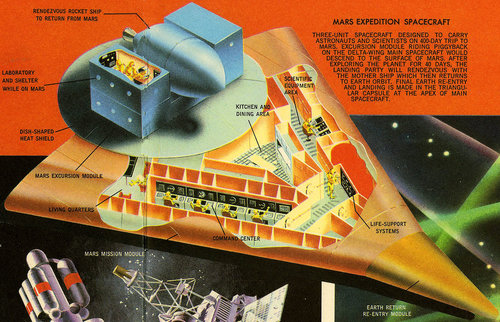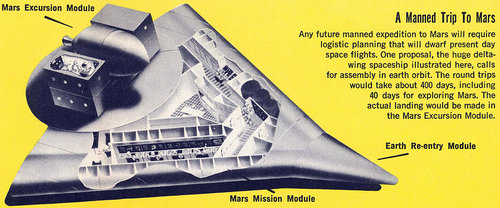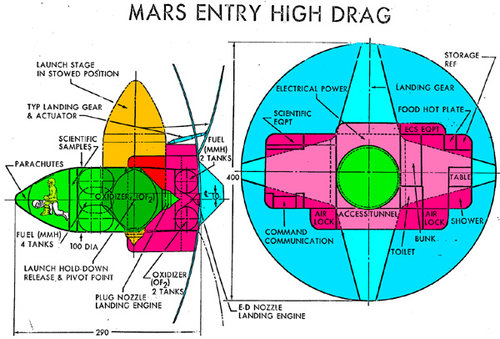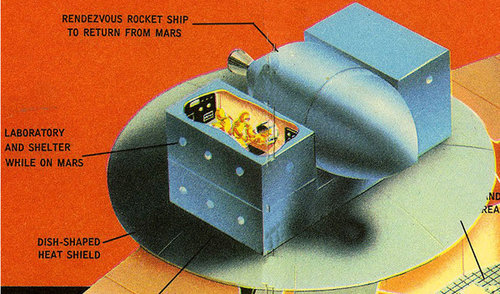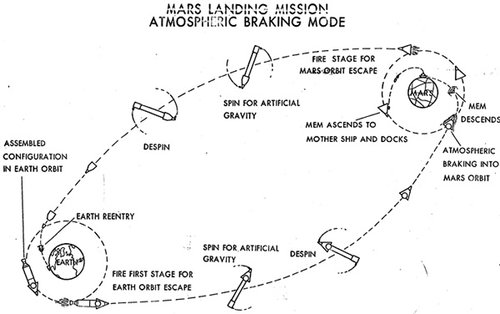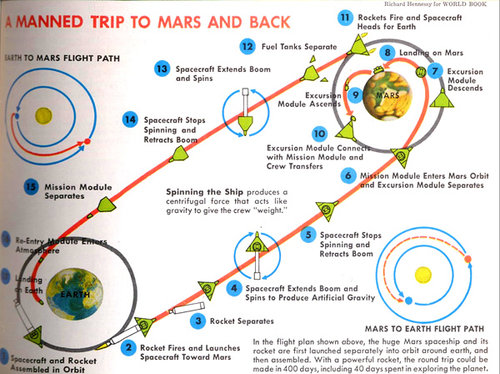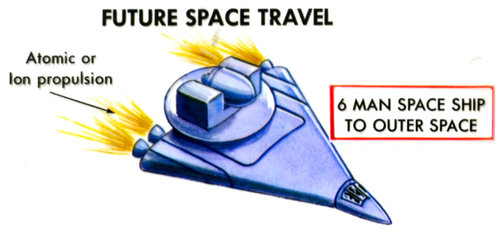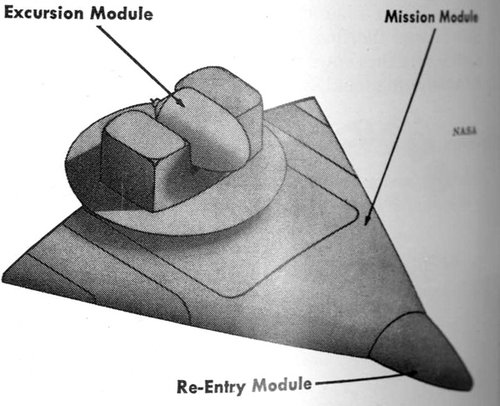 Last edited: