CLEARANCE: Above Top Secret
Joined

May 26, 2006
Messages

25,734
Reaction score

2,721
Hi,
According to what I have found during Internet searches, this "The G-Engines Are Coming" article is a much-sought-
after story.It appeared in the November 1956 issue of
Young Men
magazine (a 13-month-long title existing between
Air Trails
and
American Modeler
). An article in the October 1958 issue of
American Modeler
titled "
Anti-Grav
" referenced this story. Until Mr. Bob Balsie for scanned the pages from his rare copy of the original magazine, it was available
nowhere. Science fiction writers are fascinated with the concept of anti-gravitational devices. More than one false
premises forms the basis of this article, the most notable of which is a claim of the existence of a "g-particle"
(that which is responsible for the gravitational force). Although the postulated possibilities for exploiting the
misconception are fantastic, we now know that only extragalactic beings possess such knowledge.
Do they walk among us? See the true documentary titled
Men in Black
for the answer.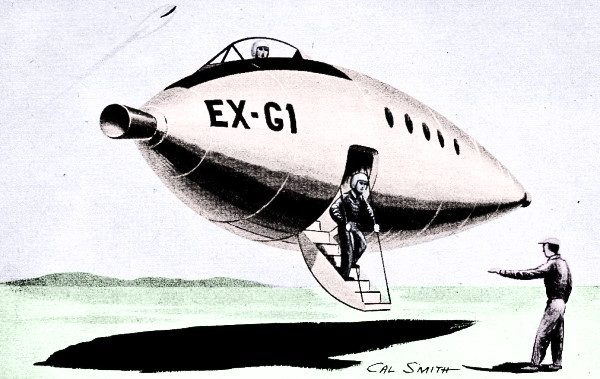 We now know that only extragalactic beings possess such knowledge
www.airplanesandrockets.com