ACCESS: Above Top Secret
Senior Member
Joined

13 August 2007
Messages

6,761
Reaction score

5,448
this is a Critical look Back to 1947
were two events change the World
UFOs...
June 24. 1947 a pilot, Kenneth Arnold saw something he never saw before
he say to reporter "Well, they flew erratic, like a saucer if you skip it across the water."
the reporter brain gets only "Flying Saucer"
but Wat saw Arnold ? this
(art after Arnold Description)
that look more like Flying Wing like Horten Ho IX
or did he saw this a Norton N-9M ?
the Other event happent at Roswell new Mexico
July 8. 1947 the Roswell Army Air Field (RAAF) issued a press release stating that personnel from the field's 509th Bomb Group had recovered a crashed "flying disc" from a ranch near Roswell.
then Later the same day, the Commanding General of the Eighth Air Force stated that, in fact, a weather balloon had been recovered by RAAF personnel, rather than a "flying saucer."
the reporter brain gets only "Flying Saucer"
but Wat happen that day ?
one: A B-29 SAC Bomber of 509th with Atombomb crash near Roswell.
two: A Balloon of spy Program MOGUL crash near Roswell.
the next 31 years is quited about that case until
Then, in 1978, ufologist Stanton T. Friedman interviewed Major Jesse Marcel, who was involved with the original recovery of the debris in 1947.
can you remember Wat you did 31 years ago ?
other ufologist notice that near Roswell happen alot of UFO activity back to 1930
in that Year Robert H. Goddard eventually relocated his Rocket Experiments to Roswell, New Mexico !
from WW2 to Today the US Military Test all kind Rocket in White Sands Missile Range, New Mexico
next to ? Roswell ...
they test German V-2 (one Hit in Mexico a Graveyard and US Army has to dig for V-2 Parts and death Body's)
over the years they make over 100000 Top secret missile test day and night
you life next to it you see alot Strange light in Sky...
Things falling from the Sky
from 1950s USAF later NASA starts Drop Test in White Sands Missile Range.
like this one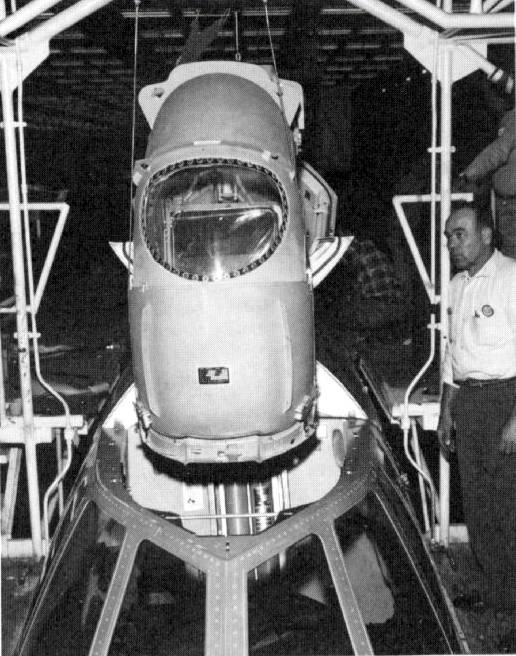 B-58 Crew ejection capsule , In an unusual test program, live bears were successfully used to test the ejection system at mach 2.1
so you live near Roswell and one day this thing under a parachute, come down from sky.
you run to it look in window and see a knock out Bear...
Wat is your Brain scream? THE MARSIANS ARE COMING !!!
Project Excelsior
in the 1950s, the USAF became increasingly worried about the safety of flight crew who had to eject at high altitude.
before they made Manned test they drop Tests with dummies were ? White Sands Missile Range !

grey
men falling from sky, recover by US Army.
NASA made Drop Test in White Sand Missile Range

Parachute test vehicle after drop test on July 16, 1964

Viking Aeroshell drop test in white Sand Missile Range
look like a "Flying Saucer" ;D
a we reach 1978 were ufologist Stanton T. Friedman interviewed Major Jesse Marcel...
"can you remember Wat you dit 31 years ago ...?"
with all that stuff happing at white Sand Missile Range ??
Personally, I think all those test start to meddle in Major Marcel memory to produce the Roswell stuff
or Stanton T. Friedman meddle all to information to sells it as bestseller ?
but there is still one thing
i saw November 29th 1989 one of these
http://en.wikipedia.org/wiki/Black_triangle_(UFO)#The_Belgian_Air_Force_report
http://www.geocities.com/Area51/Vault/9054/ufobelg.html
still don't know Wat it really was.
fly slow silent over me, the (object's speed at around 50 km/h at that time, after the Report)
later that "plane" chased by 2 x F-16 jets in Brussels airspace
then its Accelerated to 1830 km/h

The Report estimate the size of the object at about 30 to 35 meters at the base, 25 meters long, and about two meters high.
is this a Secret project ?