ACCESS: USAP
Senior Member
Joined

Oct 9, 2009
Messages

16,726
Reaction score

6,294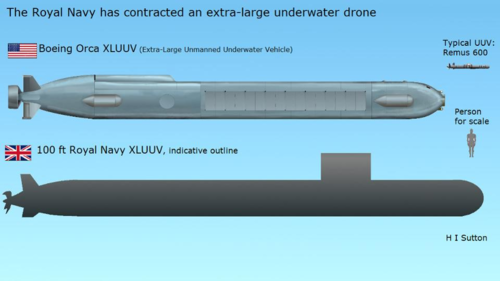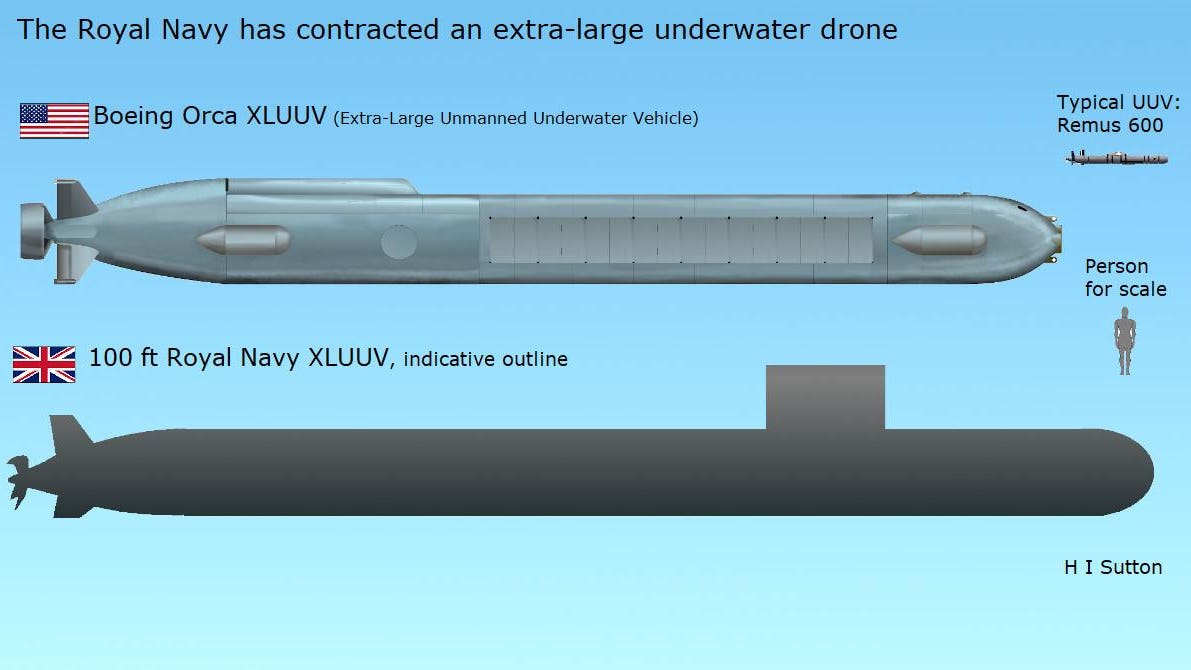 The Royal Navy has awarded a contract to build what may be the world's largest underwater drone, and it will have the capacity to be armed.
www.forbes.com
In April 2019 the MoD published a competition notice seeking proposals to develop an autonomous version of an existing extra large unmanned underwater vehicle (XLUUV) to be procured under its Defence and Security Accelerator (DASA) programme. The contract was placed with Plymouth-based Marlin Submarines Ltd. (MSubs) in September 2019 although not publicised until this year.


The XLUUV is a two-stage project totalling just £2.4 Million. Phase 1, worth £1M, is for the delivery of the vehicle that can complete basic seaworthiness and autonomy tests. Phase 2, worth £1.4M, covers renting the vehicle from the contractor for two years and conducting more complex mission testing. The idea behind such "accelerator" projects is to trial concepts quickly in a "fast to fail" process of elimination. By making small investments in potentially risky but innovative projects the MoD hopes to get successful new technology to the front-line faster. However, there is high confidence that this XLUUV will be just the first iteration of a successful concept that offers a partial solution to both ASW challenges and the RN's lack of SSNs.


The DASA specification called for the contractor to base their proposal on and exiting platform in order would reduce costs and speed up delivery. The submersible would need to carry, deliver and recover test payloads of and least 2 cubic meters and 2 metric tonnes, have intelligence-gathering and ASW barrier capability.