I see the truth in it.
Senior Member
Joined

22 February 2006
Messages

481
Reaction score

475
Website
A number of naval SHOrt Range Air Defence Systems have been proposed over the years.
Firstly, the Bofors RBS-70: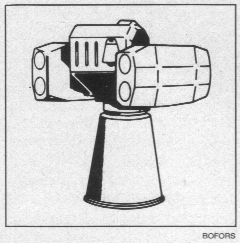 Featured in the "World Naval Developments" section of the December 1986 USNI Proceedings:
• 4 round launcher
• Laser guidance using a Signaal LIOD optronic director
• LIOD can acquire and track a target at 10km
• Missile range of 5km
• Systems integration by Signaal
The article notes the threat from light aircraft being used in a Kamikaze attack, which might fly too slow to be engaged by more advanced systems and which where authorisation to fire would only be given at the last moment.
IIRC a navalised RBS-70 has been proposed in a couple of different forms, but the only use of the weapon has been in the conventional tripod-mounted form.
RP1