ACCESS: Above Top Secret
Senior Member
Joined

13 August 2007
Messages

6,767
Reaction score

5,469
remember the OTO Gorgona R 2.5 the Eighties wheeled AFV proposal from Italy?
there was another AFV proposal form Ferrari and Lamborghini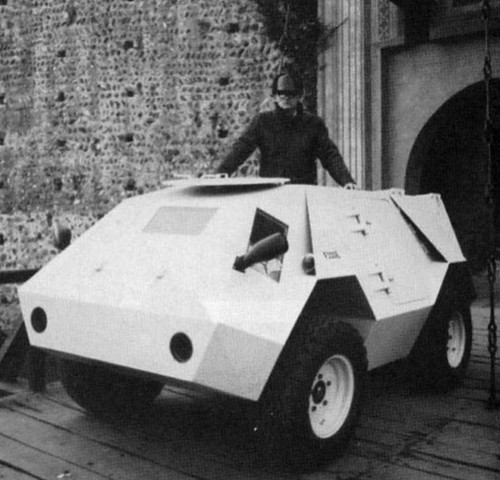 F333E "Lizard"
The Ferrari F333E Lizard was an odd little vehicle, it offered sports car performance with armored protection and special operations capabilities; had a reasonable price (one could buy several "Lizards" for the price of one Ferrari's top-end sports car) and provided a status symbol for some third-world dictators. Unfortunately it did not make any waves with the military, because of Ferrari's "absolute lack of experience in the military sales market"
Source:
http://www.darkroastedblend.com/2007/03/strange-tanks.html
here is PDF (for 1.5 $ to Download) about F333E "Lizard"
http://www.dbookbooth.com/view_product.php?product=450&src_dbb=DBB_Publisher_Other_Products
wheeled AFV proposal from Lamborghini LM-002