Joined

Jul 16, 2020
Messages

189
Reaction score

152
I guess the lines are pretty firmly drawn.
Substantive strategic goals need to be decided before going forwards with any 'offset' regarding the doctrine and tactics employed.
There are two possible outcomes of U.S.-China competition—but Washington should prepare for the more turbulent one.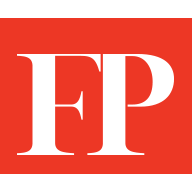 foreignpolicy.com
America Will Only Win When China's Regime Fails
Competition between the United States and China has begun, but how will it end? There is a bipartisan consensus that Sino-American relations will be defined primarily by rivalry across multiple regions and dimensions of statecraft for years to come. Yet there is little clarity on what U.S. leaders hope will happen after that. Washington has accepted the reality of competition without identifying a theory of victory. There is no lack of suggestions, but U.S. leaders have yet to articulate how this competition will lead to something other than unending tension and danger.