ACCESS: Granted
Senior Member
Joined

May 18, 2019
Messages

421
Reaction score

841
I'm found some interesting...
remember mysterious
AIM-9X Block II PLUS (AIM-9X-3)
In FY17 the program will begin to produce a third variant of the missile labeled the AIM-9X Block II PLUS (Block II+) to meet survivability requirements inherent to the 5th generation aircraft platforms. The Block II+ will be procured only for specific critical mission area and the balance of the AIM-9X inventory will be continue to be produced as regular Block II missiles to meet munitions requirement. AIM-9X Block II+ is being procured in 2017 for a 2019 delivery.


I think found related equipment for this Sidewinder:
INTERNALLY FOR EXT. STORES,
AAAP (SUU-?) is not the same that AAP (SUU-96/A):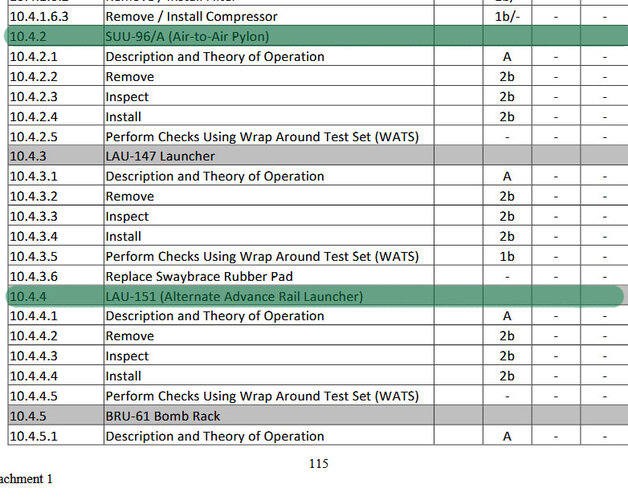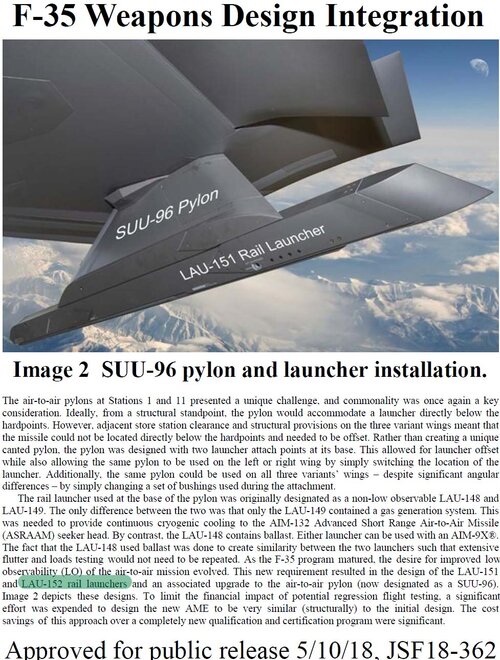 www.f-16.net/forum/download/file.php?id=28394
Last edited: