ACCESS: Above Top Secret
Senior Member
Joined

Jan 21, 2015
Messages

7,030
Reaction score

6,029
Yep George Levin has stirred this up again with a new opinion piece in Scientific American.
On July 30, 1976, the LR returned its initial results from Mars. Amazingly, they were positive. As the experiment progressed, a total of four positive results, supported by five varied controls, streamed down from the twin Viking spacecraft landed some 4,000 miles apart. The data curves signaled the detection of microbial respiration on the Red Planet. The curves from Mars were similar to those produced by LR tests of soils on Earth. It seemed we had answered that ultimate question.

When the Viking Molecular Analysis Experiment failed to detect organic matter, the essence of life, however, NASA concluded that the LR had found a substance mimicking life, but not life. Inexplicably, over the 43 years since Viking, none of NASA's subsequent Mars landers has carried a life detection instrument to follow up on these exciting results. Instead the agency launched a series of missions to Mars to determine whether there was ever a habitat suitable for life and, if so, eventually to bring samples to Earth for biological examination.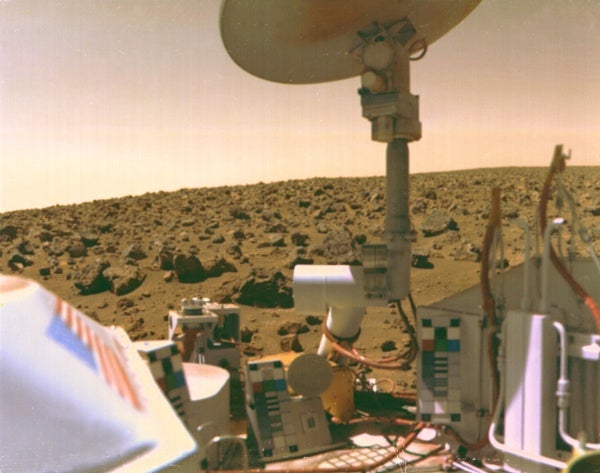 The Labeled Release experiment on the Viking mission reported positive results, although most have dismissed them as inorganic chemical reactions
blogs.scientificamerican.com
Here's a support article.
Were Martian microbes inadvertently killed in their first encounter with humans?

www.airspacemag.com