After reading the JPL
paper
on the radar, I learned that the prototype radar employed 3700 travelling wave tube amplifiers. Judging from the diagrams in the paper, it looks as if each radiating element had a dedicated amplifier, just like in an AESA radar: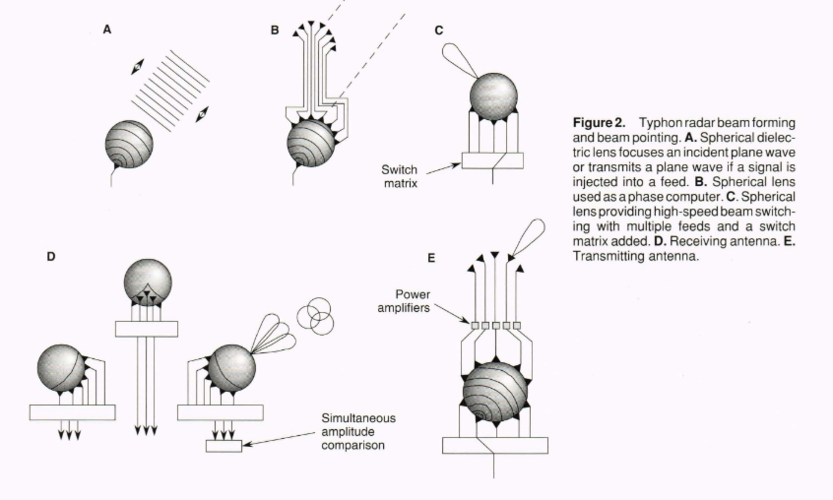 This sketch from the Russian Wikipedia illustrates how the full arrangement may have worked. Again, one power amplifier per radiator is visible, between the phase computer lens and the transmitter lens: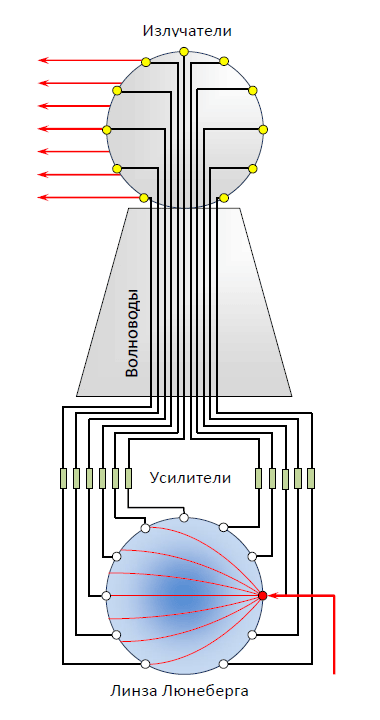 What are your thoughts on this?