ACCESS: Top Secret
Senior Member
Joined

Feb 12, 2010
Messages

743
Reaction score

438
Well, browsing news on Syria air defense struggles. Most if not all seems to focus on the ground based SAM's, Pantsyrs, Buks and the S-300PMU-2's. But No one seems to ask on whereabouts of Syrian fighter aircrafts e.g MiG-29's.
All Syrian operations so far may have CAS by Su-25, Su-22, L-159 and the Su-24's even helicopters but no CAP no Air policing.
Any working and proper air defense have to have fighter elements as Aircrafts provides the Best vantage point and being able to move fast and cover the area. While SAM's provides cover on ground forces against whatever missed the CAP barrier and anything beyond fighter's Kinematics e.g Ballistic Missiles.
the Syrian Air force supposedly should be able to provide Top cover from Drones. But curiously they are absent.
To Illustrate the problem here is the coverage of possible Pantsyr S-1 Battery in Aleppo.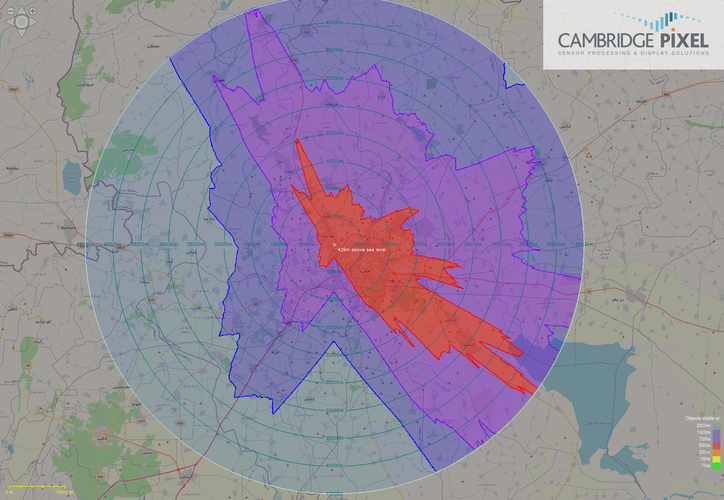 This assume 5 meter height Antenna. The colors indicate target Altitudes. The legends can be seen at the lower right of the image. As seen the Pantsyr at that particular assumed Area can only provide Full 360 degrees coverage on target flying at 2000 m. The lower, the more the Geography punishing the Pantsyrs. Down to the point that anything flying lower than 500 m is essentially undetectable.
We can compare with hyphotetical Aircraft Coverage... 1424 meter altitude.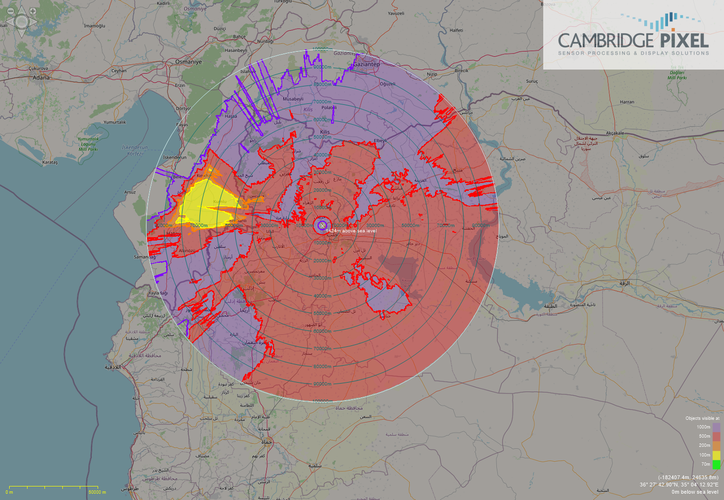 It has better coverage, much better and even at some area it can cover very low altitude target. although not 70 meter.
I am curious however on why Syrian MiG's not flying despite having replacement..instead they or some of them went to Libya.