In 2018 Voyageur Press (part of Quarto U.S.) released the "Spacecraft: 100 Iconic Rockets, Shuttles, and Satellites That Put Us in Space" realized by me and Michael H. Gorn as co-author.
The book come in 4 English editions and 1 French edition (Engins Spatiaux)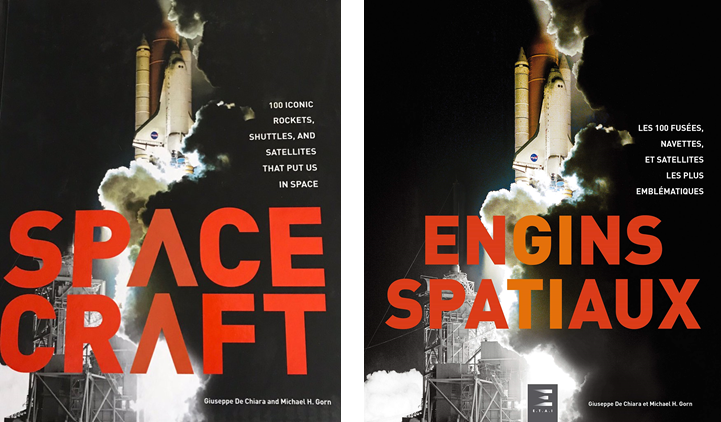 Noté /5: Achetez Engins Spatiaux de De Chiara, Giuseppe, Gorn, Michael, Pelletier, Maryse: ISBN: 9791028303396 sur amazon.fr, des millions de livres livrés chez vous en 1 jour
Spacecraft book is currently rated #1 as best aerospace book of all the time by bookauthority.org:
The 66 best aerospace books recommended by Elon Musk, Shashi Shekhar, Steven Sinofsky and Patrick Collison.
bookauthority.org
Such book is also admitted to the Library of the Congress at Capitol Hill in Washington D.C.:
More than 300 public libraries, all over the world, has already the book in their catalougue:
Get this from a library! Spacecraft : 100 iconic rockets, shuttles, and satellites that put us into space. [Michael H Gorn; Giuseppe De Chiara] -- Spacecraft chronicles the historic and contemporary most important spacecraft. American, Soviet (then Russian), and Chinese rockets, shuttles...