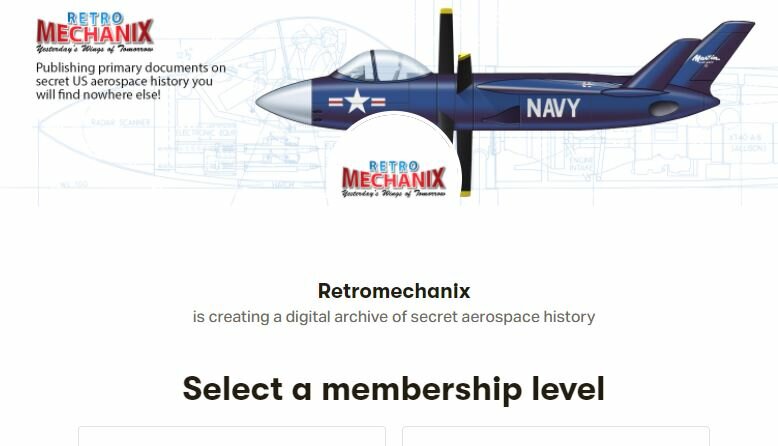 Hi all! Here is a quick update regarding Retromechanix - the old site has been taken down and replaced with a document subscription service on Patreon at
https://www.patreon.com/retromechanix
. The main features are:
100+ pages of aeronautical primary documents, most previously unpublished, released monthly in PDF format
Covers American prototype and project aircraft from the 1920s–1950s
Photos and drawings reproduced at 150 DPI or 300 DPI, depending upon your subscription tier
Previews of each month's document release can be watched on my new
Youtube
channel. The video below covers the Harvey HM-300, a little known jet trainer project offered to the USAF in 1945. For those interested, free sample PDFs about the aircraft in both 150 DPI and 300 DPI resolution can be downloaded on my Patreon.
Here are videos showing the material released since February:
Videos are recorded in 4K and feature several high resolution images along with low resolution previews of the entire release. Key images in the PDFs are watermarked, but the mark is faint and unobtrusive. Content on the original Retromechanix site will be re-released in the near future as supplemental material through Patreon, with some of it upgraded to 300 DPI resolution.
I sincerely hope everyone reading this is healthy and hanging in there during these trying times; thanks and take care!
-Jared
Last edited by a moderator: