ACCESS: USAP
Senior Member
Joined

Oct 9, 2009
Messages

17,249
Reaction score

6,887
https://www.youtube.com/watch?feature=player_embedded&v=POEU0gchYIM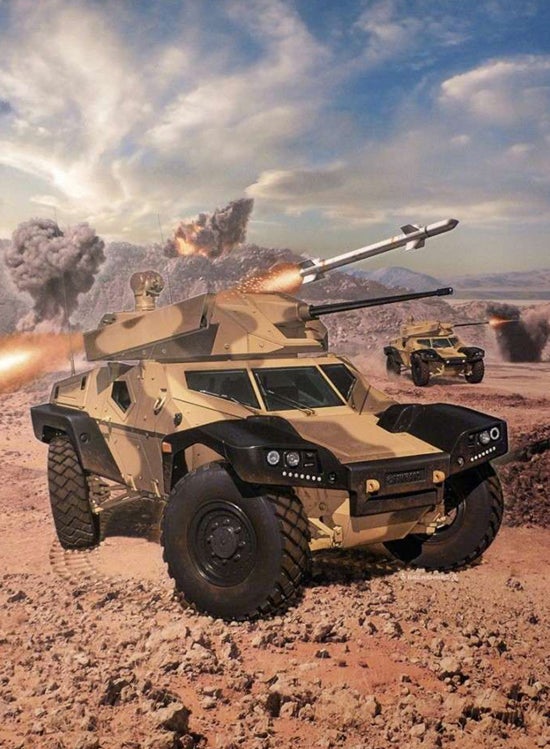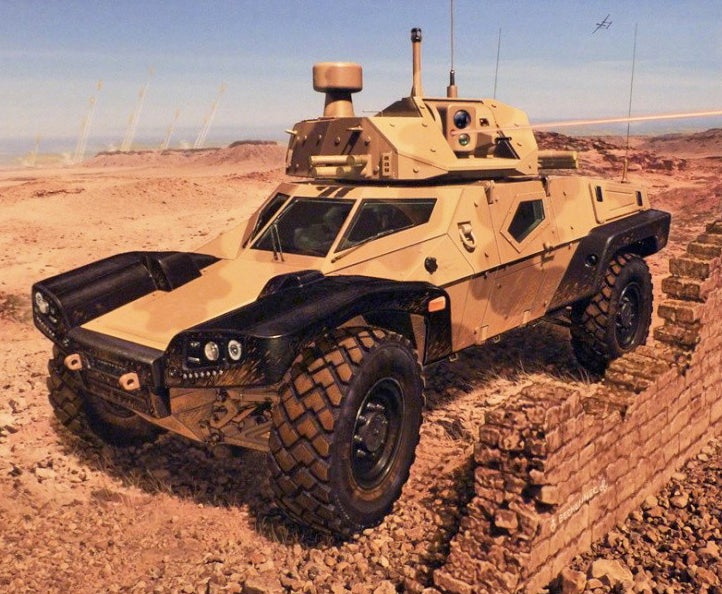 http://foxtrotalpha.jalopnik.com/panhards-crab-may-just-be-the-future-of-armored-scout-v-1581746120​
When it comes to firepower the Crab is not just a scout vehicle, it is a transformer. This buggy-like combat vehicle can be configured with different weaponry and sensors for different missions, from a remote controlled 7.62mm or 50 calibur machine gun up to a 30mm cannon or a 40mm grenade launcher, all housed inside of a fully articulating turret. The pictures seen here show the Crab equipped with the proven M242 25mm Bushmaster cannon. Depending on the ammo used, the M242 can knock out main battle tanks at relevant ranges (Bradley Fighting Vehicles equipped with same cannon were known to knock out T-72s during operations in Iraq). In this configuration the Crab could hold a total of 150 rounds of two types of ammo, which are usually armor piercing and high-explosive.

Along with the 25mm Bushmaster a coaxial 7.62mm machine gun can also be mounted inside the same turret, which offers a wide variety of weapons effects for such a small vehicle. Regardless of what is mounted in the weapons turret, it can be accessed via the Crab's cabin for maintenance and reloading.

Other configurations have the Crab outfitted with large high-power observation sensors, point defense surface to air missiles and anti-tank guided missiles. A command and control outfit is also in the works apparently.

For targeting, the Crab can pack a myriad of sensors, including infrared, electro-optical, and even a mast mounted radar similar to what is currently deployed on the AH-64D/E Apache attack helicopters. Such a system can be quickly raised to rapidly build a "picture" of the area around the vehicle, including classifying ground targets and providing engagement quality targeting for its own or other weapons platforms' to utilize.

As scout vehicle, the Crab could use its radar system to call in artillery or guided rocket strikes from dozens of miles away without ever even being seen. Additionally, such a modular milimetric wave radar system could also provide detection and cuing for surface to air missile systems against low flying aircraft and helicopters. Such a capability would give a crab outfitted with point defense surface-to-air missiles a potent "all in one" high-mobility air defense capability, which would not have to rely on external radar sources for situational awareness and initial targeting.

The whole concept of Panhard's Combat Recce Armored Buggy was to build a vehicle that is truly a scout-reconnaissance vehicle at heart, not an all too common over-grown caricature of one. Its designers, along with the French military, want something extremely mobile, reliable, highly adaptable and purpose built for scouting duties yet capable of many more missions by default, and the Crab concept, if executed properly in a production form, should deliver this. Furthermore, the Crab is highly deployable without being dismantled first. A single C-130J Super-Hercules can hold two Crabs and an A400M can hold three of these vehicles. Both these aircraft can land at forward operating locations with minimal support infrastructure and rough landing surfaces. This means the Crab can be flown directly into the area of operations and can roll off their transports ready to go to work.

In many ways the Crab is the F-16A of yesterday, it can do a lot of different missions, has fantastic crew interface, is extremely nimble and fast and can still pack a powerful punch when asked to. And it aims to do this without introducing such radically new technology that the unit cost will begin balloon or its reliability rate will be questionable from the get-go.