ACCESS: USAP
Senior Member
Joined

Apr 21, 2009
Messages

11,347
Reaction score

2,946
China has a new multipurpose cannon (sy_wsh at lt.cjdby.net via Popular Science). The 127th Ordinance Research Institute's news 125mm tank cannon is the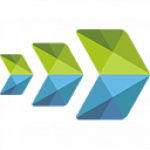 nextbigfuture.com
China has a new multipurpose cannon (sy_wsh at lt.cjdby.net via Popular Science). The 127th Ordinance Research Institute's news 125mm tank cannon is the world' largest, with a barrel length over 7.5 meters and highly powerful shells.
The multipurpose cannon achieves its high performance through a high length to caliber ratio of at least 60:1 (the longest tank gun in service is the German 120mm cannon, which has a ratio of 55:1), and a larger cartridge, that stores more propellant explosives. While the multipurpose cannon is currently mounted on a towed carriage, several characteristics suggest that it is intended for tank turrets.
This multipurpose cannon reportedly has a muzzle velocity of 2,000 meters per second (almost mach 6) for armored piercing fin stabilized discarding sabot (APFSDS) rounds, whose discarding sabot concentrates the kinetic energy from propellant into frontal area of the penetrator rod, which is the size of a half dollar coin.
* Current Chinese 125mm APFSDS have a 1700 meters per second muzzle velocity
* German L55 has a muzzle velocity of 1,750meter per second
* US's M829A3 APFSDS round has a muzzle velocity of only 1,555 meters per second (but uses a larger penetrator with increased mass to increase imparted kinetic energy).