Joined

Oct 18, 2007
Messages

1,802
Reaction score

592
In the very first years of aircraft carriers development both English and Japanese envisioned launch of their aircrafts directly from the hangar. This result was usually achieved through an opening in the bow, at the hangar level, and a catapult that launched aircraft in the ship's direction, like the deck ones one floor above.
Interestingly, during WWII U.S. Navy needed so badly more catapults that they thought to place them even on the ship's side, launching directly the aircraft fighters and recce from the hangar.
In this optic, even if generally less knows, the first 6 Essex class ships were equipped with side catapults (they should be USS
Essex
, USS
Yorktown
, USS
Intrepid
, USS
Hornet
, USS
Franklin
, USS
Lexington)
.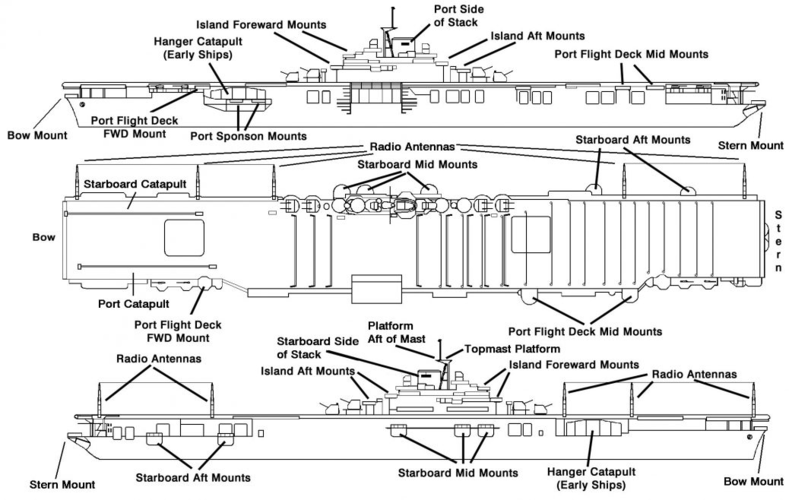 Trials happened during 1944 involving aircraft like F6F and TBF-1, obviously the catapults itself was shorter than the ones present on the flight deck, furthermore they didn't launched in the ship motion direction, with general poor performances (let's imagine the pilot's joy....).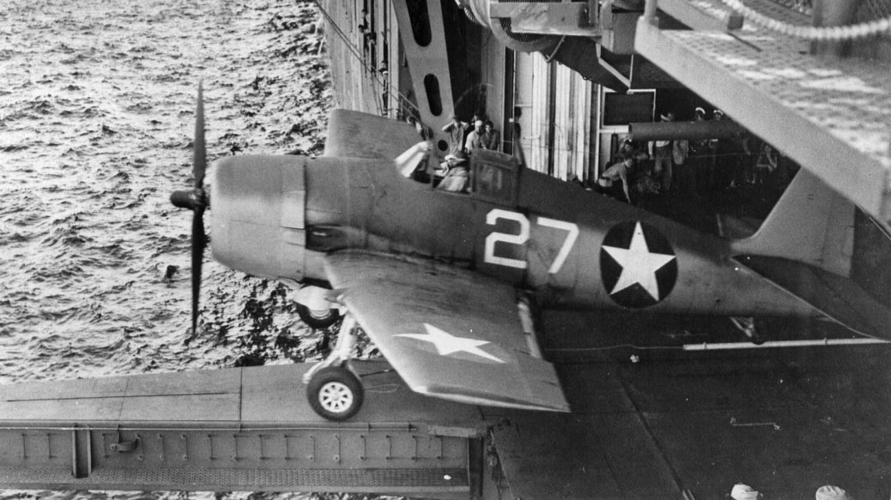 A F6F-3 Hellcat ready to be launched by the USS Hornet (CV-12).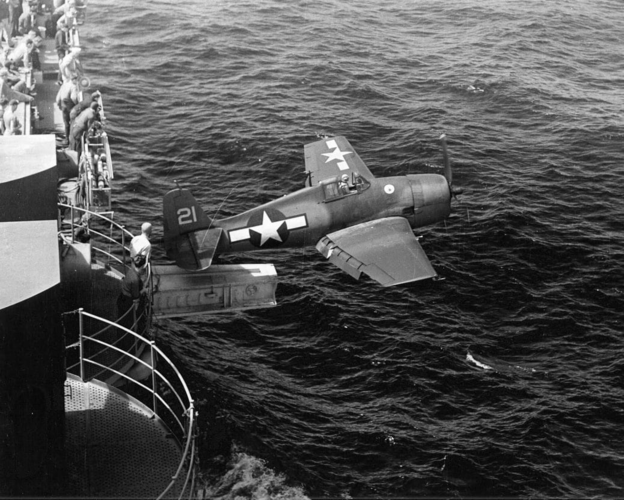 A Grumman F6F-3 Hellcat of VF-15, launched by USS Hornet (CV-12) on 12 February 1944 when the ships was located in Chesapeake Bay.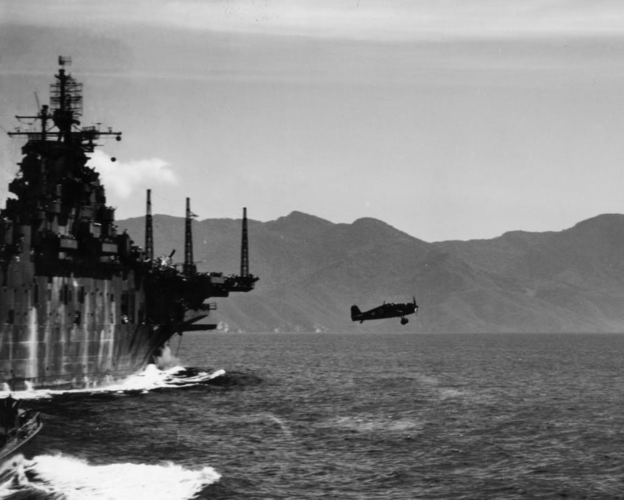 The same aircraft as above during its side launch.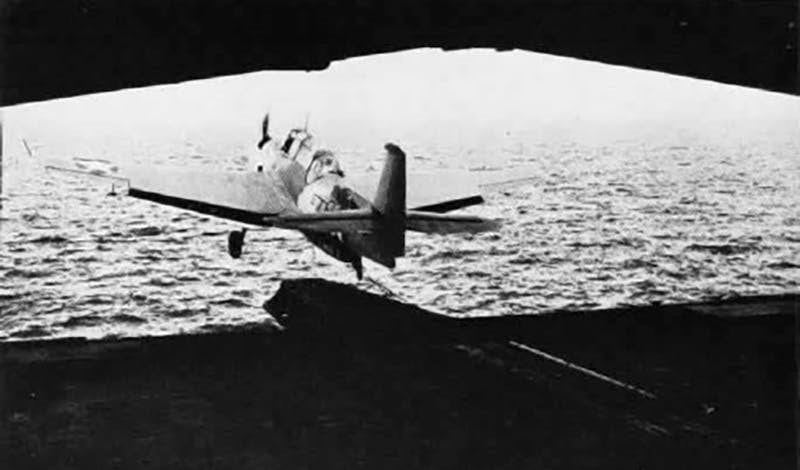 A Grumman TBF-1 Avenger of VT-5 launched by the USS Yorktown (CV-10).
Even if the concept itself proven feaseble, at the end of 1944 trials the whole thing was judged too complex or at least unsatisfactory and it was abandoned.
By the end of 1944 all the side catapults on the Essex class aircraft carriers were removed.