Live! From the Belly of the Beast!
Senior Member
Joined

May 31, 2006
Messages

607
Reaction score

282
Also found in the Wallpaper Books at Brooklands.
The fairly conventional 1187-5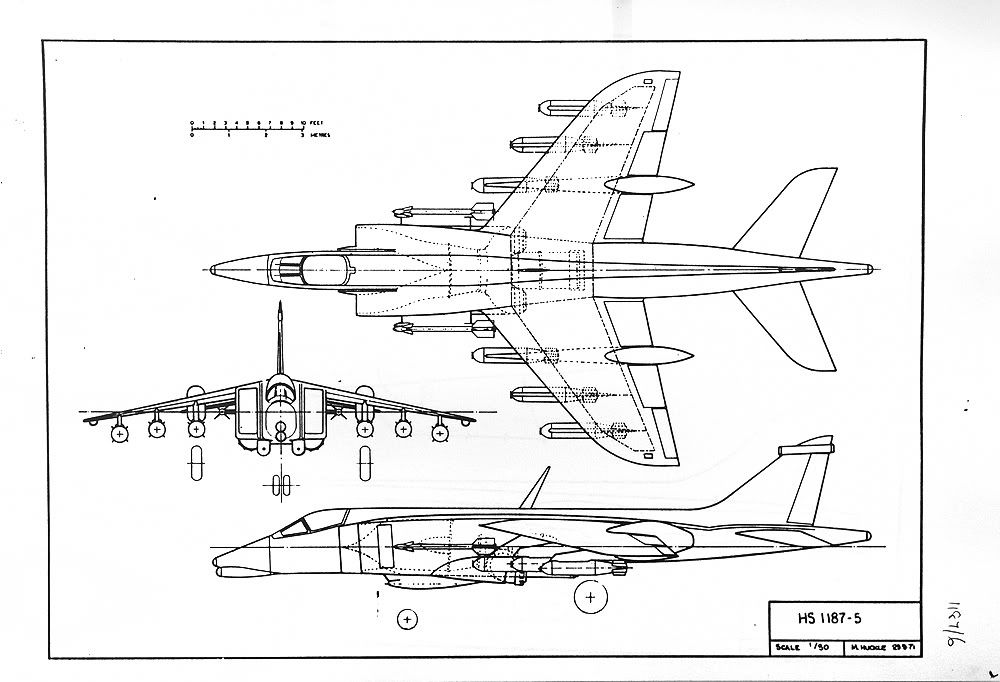 The more radical 1187-3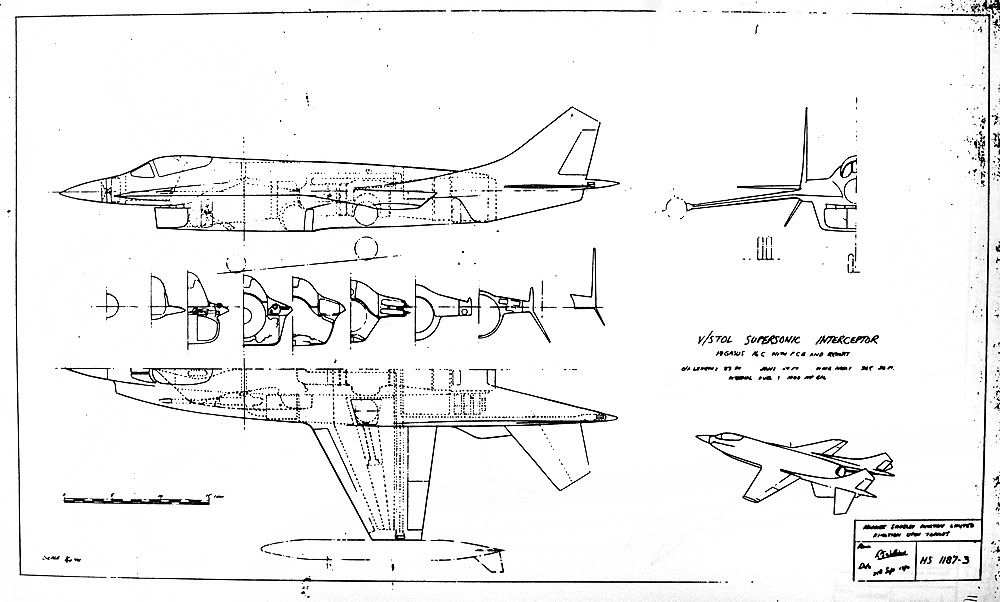 The enormous 1187-9 (that appears to be a Harrier to the same scale!)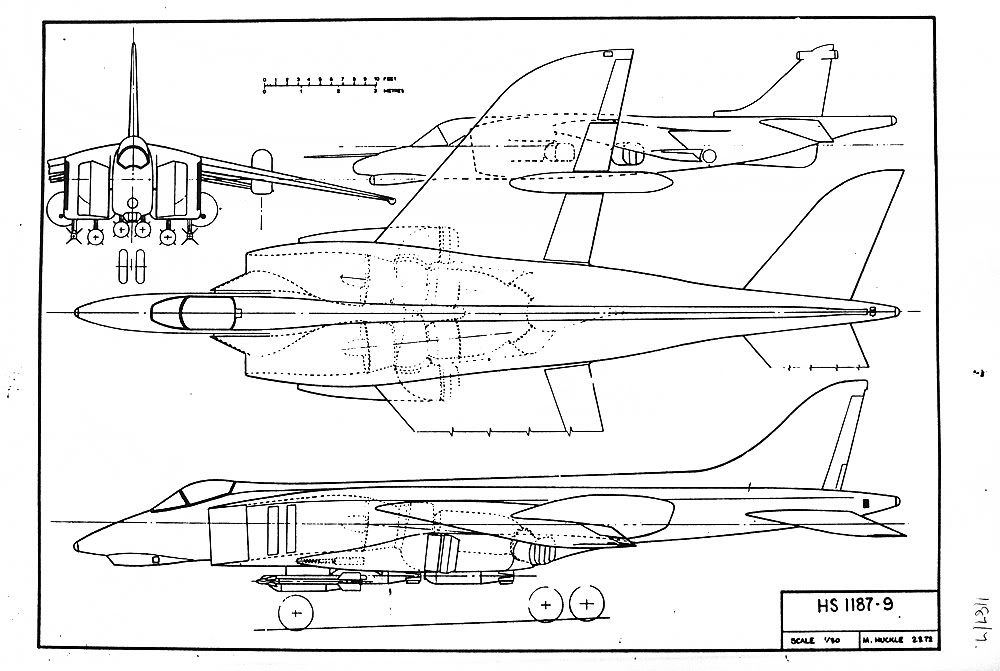 All I've been able to find out about them is from harrier.org which dates the HS 1187 project at 1970 and describes the studies as having '1 or 2 Pegasus 16C with PCB or 1 x PCB and reheat'.
Interesting to note that the drawing for the -5 variant is dated 29th Sept 1971, the -3 is hard to read but looks like 23rd Sept 1970, -9 looks like 2nd March 1972.
If anyone knows more about these or the -1, -2, -4, -6, -7, -8, or any other variants it would be great to learn more.