I'm dissatisfied, which means, I exist.
Joined

May 30, 2013
Messages

710
Reaction score

333
Website
Let's assume, that Jean-Jaques Barre team in 1942 was a bit faster, and by the time of "Operation Torch" already moved to North Africa with all their equipment - including the prototypes of EA41 research rocket. And thus when North Africa came to Allied side, the best French rocket team and all their equipment became available for Free France forces.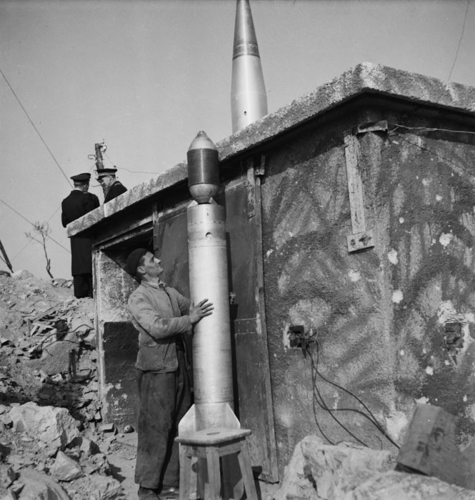 While EA41 LOX-petroleum ether rocket was not as imposing as V-2, it was still quite advanced for its time - actually more advanced, than anything else Allies have at this time. Most importantly, it was already in pretty advanced stage of development. Historically, the first launches of its prototypes occurred in March 1945, only eight month after the whole program was re-started.
So, what Allies may do, having the second-most-advanced liquid-fuel rocket in their hands in 1942? With more time and resources, problem with nitrogen tank coating (which tended to crumble and block the piping) that plagued EA41 rockets could be solved very handily. Would Allies held it only a purely research efforts - or, after the start of V-2 strikes, would try to develop their own ballistic missile on the basic of Barre's works?