It's turtles all the way down
Senior Member
Joined

Nov 6, 2010
Messages

2,769
Reaction score

589
Dutch Technical University Delft, partly funded by KLM airline, is to produce a flying prototype by October - most likely a subscale (unmanned?) demonstrator.
https://www.tudelft.nl/en/ae/flying-v/
The Flying-V is a design for a highly energy-efficient long-distance aeroplane. The aircraft's design integrates the passenger cabin, the cargo hold and the fuel tanks in the wings, creating a spectacular v-shape. Its improved aerodynamic shape and reduced weight will mean it uses 20% less fuel than the Airbus A350, today's most advanced aircraft.
In the Flying-V – originally an idea of TU Berlin student Justus Benad during his thesis project at Airbus Hamburg – the passenger cabin, cargo hold and fuel tanks are integrated in its wing structure. The design is not as long as an Airbus A350, but it has the same wing span. This allows the Flying-V to use the present infrastructure at airports, such as gates and runways. It even fits in the same hangar as an A350. The Flying-V carries about the same number of passengers - 314 in the standard configuration – and the same amount of cargo, 160 m3. Project leader at TU Delft, Dr. Roelof Vos: "The Flying-V is smaller than the A350 and has less inflow surface area compared to the available amount of volume. The result is less resistance. That means the Flying-V needs less fuel for the same distance."
In October 2019, researchers will present a flying prototype that will be used to test whether the Flying-V can remain stable and reliable while being flown at low speeds – during take-off and landing.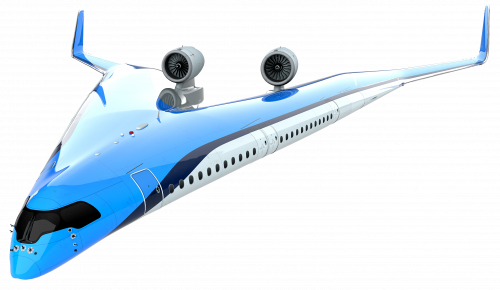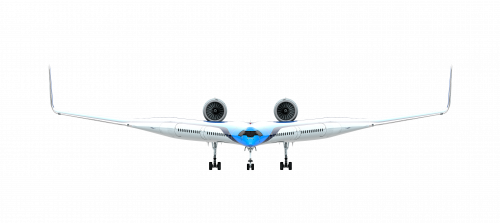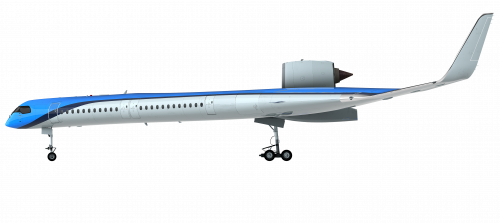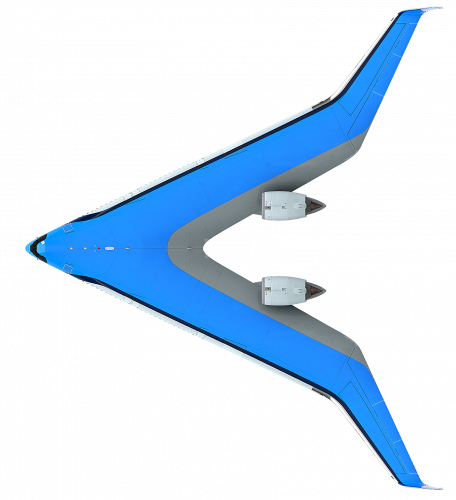 Last edited: