ACCESS: Top Secret
Senior Member
Joined

Sep 27, 2006
Messages

3,815
Reaction score

2,856
I am too lazy to start a new thread but here are some phonecaptures from youtub of the Royal Navy in the 1997 Bond Film "Tomorrow Never Dies".
First up is HMS Chester. Using her Harpoon launcher to fire a Cruise Missile at some bad guys
Next we have HMS Devonshire, which gets sunk by the bad guy off the coast of China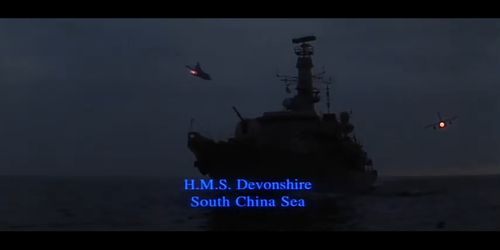 Just in case you think the RN is all Type 23s, some newspapers feature other stock pics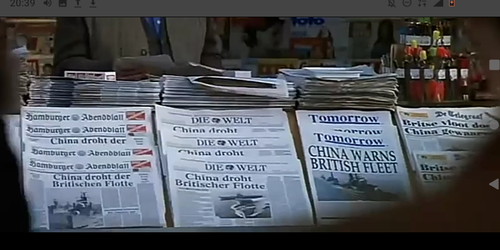 The Royal Navy flagship, to use the same model of course, is the HMS Bedford.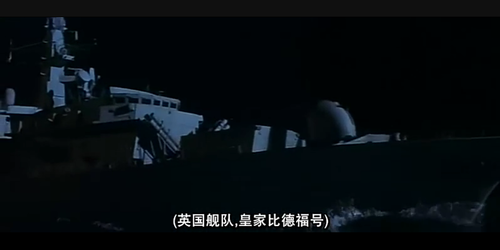 By the magic of digital cap we can see that the RN Task Group is made up of a realistic 6 ships The white dot is the bad guy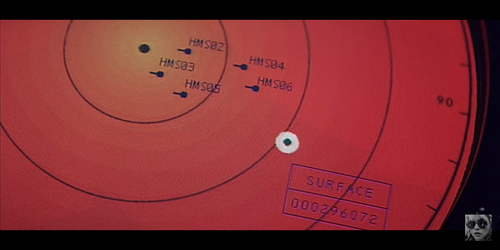 The Chinese Fleet is mentioned but never shown- even Bond films have beancounters.
But we do get Lord Grantham (Actor Hugh Bonneville) doing his bit for Queen and country.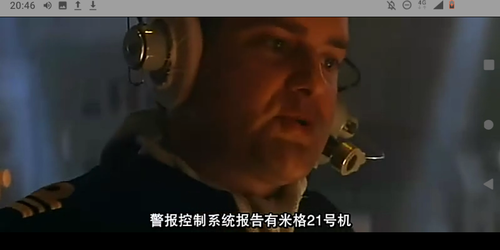 Any Chinese readers, I am not using fake subtitles, I used a Japanese posting