There are various threads covering the Type 82 but none (nor in books and online) trace the evolution of the design through the images published in the 60s by the MOD and any subsequent reference.
There is an excellent drawing in Brown/Moore's Rebuilding the Royal Navy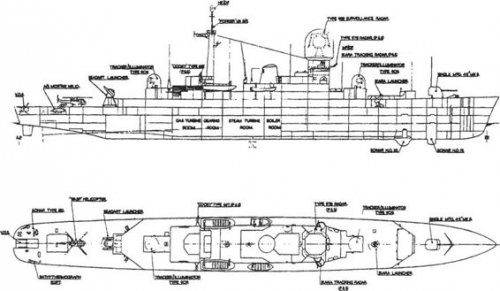 I wonder if anyone with access to the 1966 Janes onwards could add copies of the photos of the paintings and models of the Type 82 as they evolve into the final version. They would be very helpful to me in a modelmaking project I might be commissioning, but also serve to show how the design of a ship evolves. I think also they point to stages at which the design might have what-iffed.