ACCESS: Top Secret
Senior Member
Joined

3 January 2006
Messages

911
Reaction score

302
http://blogs.abcnews.com/theblotter/2007/06/the_aircraft_th.html
This is a complete mystery to me?
It seems that this a real, $63 million USD, ONR funded program?
Is Anthony DuPont one of the heirs to the DuPont fortune?
Is "DuPont Aerospace" part of the Delaware based DuPont chemical corporation?
It seems that brochures for this project date back to 1981!
http://www.landings.com/_landings/pacflyer/may5-2007/Mn-59-mystery-plane.html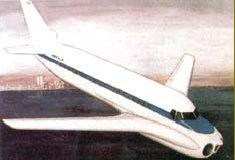 Here's another reference to a ONR program dating back to 1998!
http://aerostories.free.fr/dossiers/ADAV/page14.html