The path not taken.
Senior Member
Joined

Oct 9, 2009
Messages

14,564
Reaction score

4,291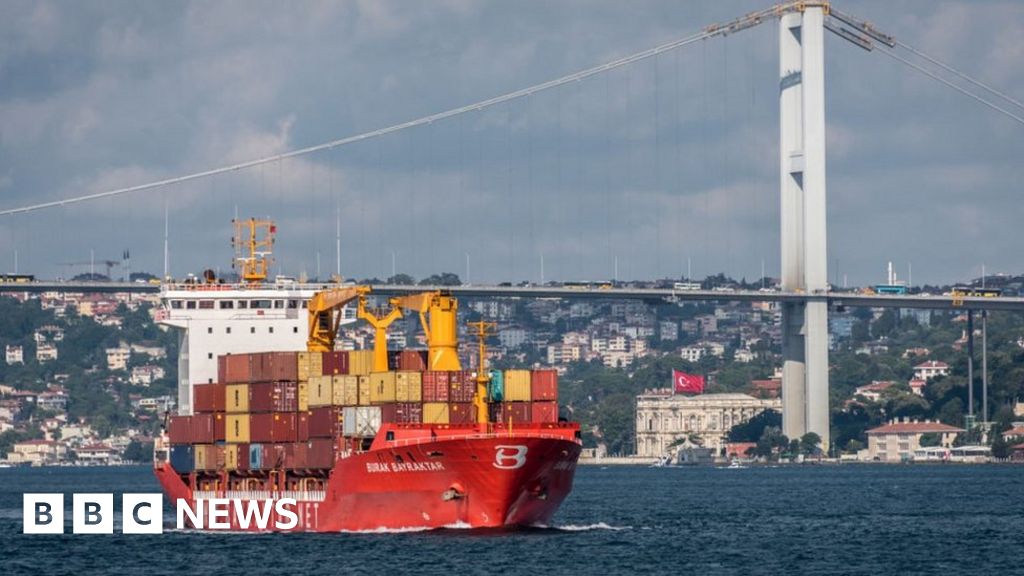 The 10 retired admirals had questioned a costly canal project backed by President Erdogan.
Turkey has detained 10 retired admirals after they openly criticised a huge Istanbul canal project championed by President Recep Tayyip Erdogan.
Those held were among 104 retired admirals who signed an open letter warning against withdrawal from an international treaty governing use of the strategic Bosphorus Strait.
The strait, crowded with shipping, is the only waterway linking the Black Sea to the Mediterranean.
The planned canal is an alternative.
The 10 admirals have been charged with "agreeing to commit a crime against the security of the state and the constitutional order".
That puts them in a similar category to the many military figures prosecuted for the 2016 botched coup attempt against President Erdogan.
Last month the government approved plans for Canal Istanbul, which is to be about 45km (31 miles) long, running north to south through Istanbul, just west of the Bosphorus.
The retired admirals raised fears that it could undermine the 1936 Montreux Convention, which granted Turkey control over the Bosphorus Strait within its borders, and set limits for commercial and naval shipping there.
They wrote that "any kind of discourse and activity" that could open the convention up for discussion should be avoided, adding that it "best protects Turkish interests".
In 2011 Mr Erdogan said "we are rolling up our sleeves for Canal Istanbul, one of the greatest projects of the centuries, that will outshine the Panama and Suez canals".
He said the waterway would have a depth of about 25m (82ft) and would allow the daily passage of up to 160 vessels.
Critics have questioned the canal's projected cost of more than $10bn (£7bn), however. Some argue that Turkey's struggling economy can ill afford it, that Istanbul needs better earthquake protection, and that the project will create more pollution in the crowded city of more than 15 million.
Some also suspect that property development along the canal route will benefit those connected to Mr Erdogan.