ACCESS: Top Secret
Senior Member
Joined

Apr 16, 2008
Messages

4,926
Reaction score

2,465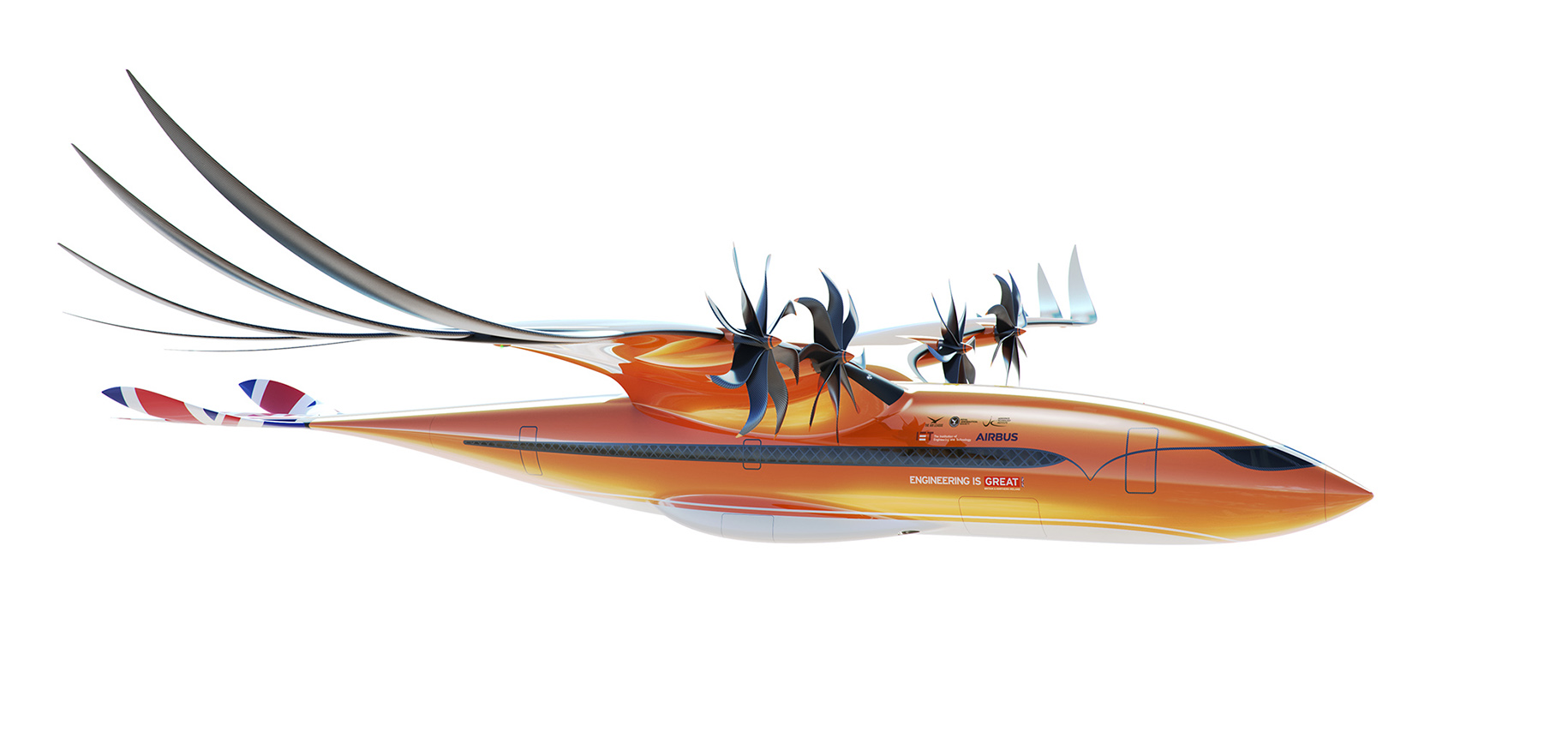 UK experts imagine the future of passenger flight – a hybrid, bio-inspired green airliner for sustainable aviation that could cut fuel burn by up to 50%. TIM ROBINSON reports on the Airbus 'Bird of Prey'.
www.aerosociety.com
Airbus has revealed a visionary concept from its engineers in Filton for an ultramodern green airliner of the future – one possible outcome of where today's advanced technology may take us when designers' imaginations are truly unleashed.

The Bird of Prey is a 80-seater, 1,500km range hybrid-electric regional airliner that incorporates the latest thinking in aerodynamics and flight control, structures and distributed propulsion to create the greenest ever future airliner. Using technology now under development, the Bird of Prey could provide a 30-50% reduction in fuel burn compared to equivalent aircraft today – a major leap in efficiency.

Says Jeremy Greaves FRAeS, Vice President, UK Corporate Affairs and Strategy, Airbus: "This is a visioneering project where we asked our talented flight physicists to imagine what the future could look like." The Bird of Prey then, is an example of critical High Value Design (HVD) that combines preliminary engineering with creativity to define a product. Explains Martin Aston, Senior Manager, Airbus and project lead for Bird of Prey: "It's that combination of imagination, innovation and awareness of science, then converting that into a viable product."

Thought up by Airbus engineers at the UK's Filton site who were given a brief to imagine the future of flight without any limits, the Bird of Prey was brought to life by a British superyacht and industrial designer – Rob McPherson of BezierLab. McPherson remarked: "When I was approached to see if I'd be interested in creating a vision for a future airliner I jumped at the chance" adding: "The brief was to create a concept which would be technically possible if we pushed ourselves to the limits, but futuristic enough to inspire. It was delightful to be encouraged to think freely and could only be done with such a visionary client!"

The company stresses that the Bird of Prey should not be seen as a firm Airbus programme, "or even as having an entry-into-service date assigned to it." Says Greaves: "It may not be real in current Airbus strategy or financial planning but it provides a headmark for future inspirations."
I'd say that last bit is a huge understatement. This design might be efficient in theory, but it's not likely to be economically producible any time in the near future.