I really should change my personal text
Joined

May 30, 2013
Messages

80
Reaction score

10
Website
Basically the idea: could the RIM-8 "Talos" surface-to-air missile be equipped with AN/DPN-53 active radar seeker derivative (from CIM-10 Bomarc)?
RIM-8 "Talos" missile system provide USN with long-range SAM capabilities not surpassed (in therms of range) until 2010s, but it have several crucial drawbacks. One of the most important was the limited numbers of targets, that could be engaged simultaneously. For each intercept, two radars were required: relatively compact AN/SPW-2 to guide the missile near the target, and enormous AN/SPG-49 to illuminate the target. The fire control system was bulky (especially the AN/SPG-49), and could not deal with saturation attacks.
An attempt to solve this problem with "Typhon" combat system - capable to engage multiple targets simultaneously on long ranges - was unsuccessful due to extremely complicated nature of the radar used and missile control. But maybe the simpler (at least intermediate) solution were possible? If "Talos" was equipped with active radar seeker, and thus made capable of autonomous homing on target, the problem could be simplified greatly: basically, you would need to get missile close enough to target, so the missile could then home on by itself. No need to illuminate targets on extreme ranges for missile to home on reflected signal.
The active radar seeker suitable for that already existed: the AN/DPN-53 doppler system, used on USAF CIM-10 Bomarc pilotless interceptor. Since the USN have plans to use this seeker on AAM-N-10 "Eagle" air-to-air missile (developed in 1958-1960) it seems at least theoretically possible to fit the AN/DPN-53 on "Talos". The maximum diameter of AAM-N-10 was supposed to be about 14 inches; the innerbody of "Talos" was at least 22 inches in diameter.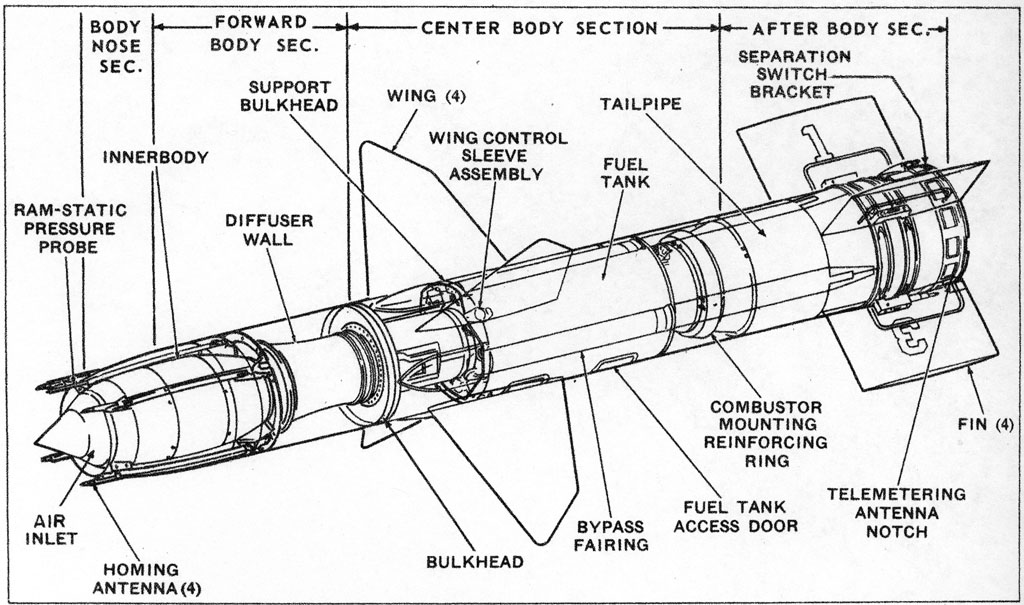 Such upgrade would allow "Talos" to be fired without a need for terminal guidance - greatly improving the ability to engage multiple targets simultaneously. Of course, the midcourse guidance would still be a limiting factor, but it could be potentially improved, too (A SCANFAR based command guidance seems a good possibility).
So, could it be done in late 1950s - early 1960s?