Not so much an 'alternate history', more a 'is it possible'??
Was looking at something else and came across a wiki post about Erasmus Darwin
It seems he drew up an idea for compressed oxygen hydrogen rocket engine.....
In notes dating to 1779, Darwin made a sketch of a simple hydrogen-oxygen
rocket engine
, with gas tanks connected by plumbing and pumps to an elongated combustion chamber and expansion nozzle, a concept not to be seen again until one century later.
[22]
[23]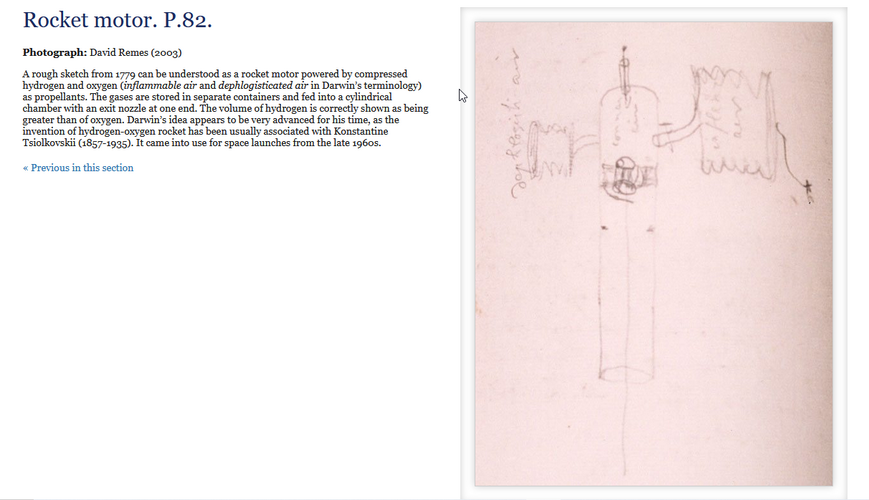 Is this feasible with the material of the time?
Does it have any potential??